WOULD YOU LIKE SOME HELP IN THESE TROUBLED TIMES?
WE HAVE SOME GREAT RESOURCES FOR HOPE!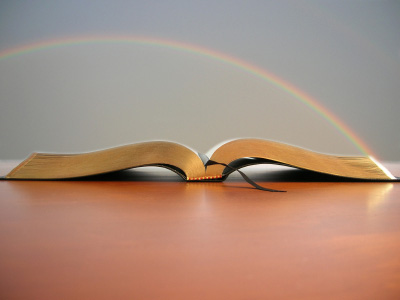 Are you feeling a little lost these days? Discouraged? Anxious? A lot of us are! Get some help from someone you can trust, someone who's really in charge, Our Lord! He's given us a powerful weapon against confusion and despair: prayer! We have some great books and rosaries to help you with your prayer life, along with other items as well.
(Click on the links on the left side of the page to see some of our selections represented in the pictures below. We have additional product categories in the links!)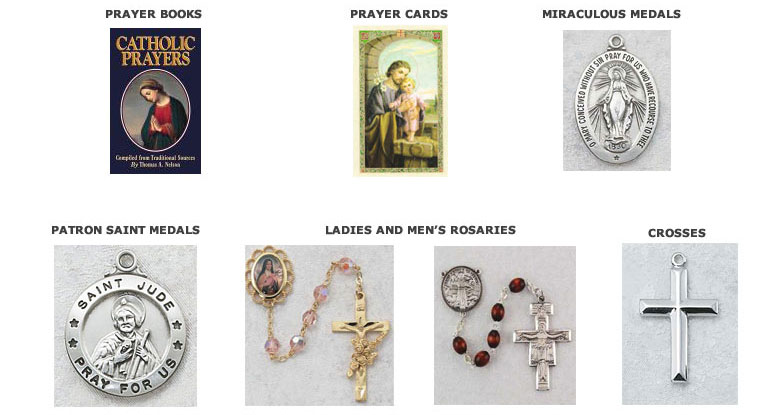 Our store is part of the website
www.ourcatholicprayers.com
. We provide useful information about various prayers, other interesting websites, and articles that come to our attention. We also receive and post numerous prayer requests from all over the world! When you buy from us, you'll be helping us to add more prayers to our site. Your purchases will also help us expand the selections available in our store.
The books on these pages listed above include many familiar prayers found on our site, along with others that also can help you stay close to God in these turbulent times and get more out of your special time with our Lord! They can help bring you peace and strength in all sorts of ways. Tap into resources that can give you our Lord's most precious gift: His Grace! (And yes, as the hymn says, it is Amazing!)
FREE WITH EVERY ORDER!
For every order we'd like to show our appreciation by offering the following free pamphlets for your inspiration:
An informative pamphlet from our Sunday Visitor entitled "How to Pray as a Catholic", which makes both a wonderful introduction and a quick "refresher course; on prayer!

"How to Make a Good Confession", a great guide about this important Sacrament.

"Eucharistic Adoration", a good introduction to the devotion of a Holy Hour with Jesus!

"How to Pray the Rosary", an illustrated lesson, including scripture quotes, about this great prayer

!
GIVE THE GIFT OF PRAYER !
What better gift can you give someone (or yourself!) than the gift of prayer with one of our books or rosaries (or one of our other items as special sacred keepsakes)? Click on the links above or at left, for the good of your soul! And feel free to contact us if you have any questions at info@ourcatholicprayers.com. We'll be happy to hear from you! We thank you for your time and your support.